CARING FOR YOUR FAMILY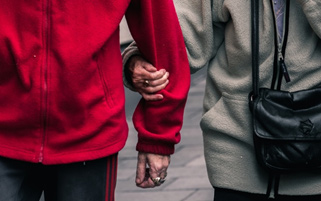 We understand that during this time you may have family members who are self-isolating and are in need of care and assistance. However, you are busy working and/or caring for your children and trying to keep everyone healthy.
It sounds like you need some help!
At The Organisers Staff and Recruitment we have relationships with vetted workers who are experienced professionals. Our extensive database holds some of the best domestic staff! Our staffing division would love to assist in finding you somebody who can be of support to your family and loved ones at this testing time.
Not only can our staff provide support to you and your family members, but they will also be there to overcome any loneliness, providing them with chats, laughter and lots of tea and biscuits.
If you think a family member requires some support from a professional Carer, we are here to help. Please give us a call on 020 7078 7554 or contact our Managing Director, Katie Shapley at team@theorganisers.com