CHRISTMAS GIFTING – WE'RE ROOTING FOR TRACING THE FAMILY TREE THIS SEASON!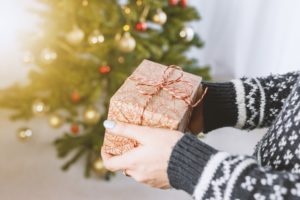 If you're looking for some Christmas gift inspiration, we are certainly rooting for this one! Personalised Christmas Gifts are always bound to make Christmas a special one and this year you can go much further.
Most people at some point in their lives will question who they are and where they came from. So, why not treat a loved one to a well-researched Family History package – an unusual yet special gift produced especially for them. Something they can treasure and pass on to future generations.
Our partner research services offer different packages, all of which include a full report, the family tree itself, relationship charts, copies of documents such as copy certificates, census entries, parish register entries and wills or records of migration. It also includes a narrative that tries to set your family history in a social and historical context.
The Organisers have arranged a series of special packages for you, and they range from following the paternal or maternal line, through to a full deluxe family tree and even the history of your house and its past occupants.
If you would like to explore the gift of personalised family history services for a loved one this year, please contact The Organisers Managing Director Katie Shapley, a member of her team on +44(0) 20 7078 7554 or email team@theorganisers.com.