CHRISTMAS GIFTS 2018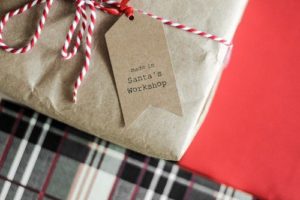 It's the most wonderful time of the year and the perfect opportunity to utterly spoil the ones we love the most. With so many people to buy for our Private office have compiled a list of top ten gifts for Him, Her and Children.
Children
1. Turn your dreams in to reality, with this Star Wars Lego set. A gift and project that can get the whole family involved. The Ultimate Collector Series Millennium Falcon model is perfect for any Sci- Fi and Star Wars fans. Suitable for ages 16 and above with 7,500 pieces of Lego.
2. Personalise her gift this year and spoil her. Tiffany & Co have always been known for their stunning jewellery but they've taken it a step further with the ability to personalise the chosen necklace, ring or bracelet. Any jewellery that Tiffany has to offer can be personalised and engraved if it has enough space for you creative goals.
3. Give your child an experience they will never forget with a 1-hour manual driving lesson with an instructor and 4×4 automobile. Even personalise this gift with a video recording for the whole family to enjoy. Note that this gift is for children 1.5m in height or above.
4. Bring traditional gaming back with the Mr & Mrs Pac-Man Pinball Machine. This gift will make the perfect addition to your children's game room.
5. Bring the playground to your home with this children's indoor tree house. With hours of fun and exercise to be had this brightly coloured tree house comes with loads of features; Manipulative Wall panels, ball tube, 8 bean bags, cotton pocket, Anti-slip stairs, a maze and a porthole.
6. Steiff teddy bears are always a thoughtful and cuddly give for any child to receive but why not indulge in a studio 'Bobby' teddy bear this year which is 120 cm in size.
7. For all tech enthusiasts this year why not venture into the visual eye of the 'FreeFly Systems Alta 8 UAS' for the outstanding aerial cinematography.
8. Splurge her on the new Avalanche collection from Fenty beauty this Chirstmas. A collection inspired by the festive season with a variety of colours that every girl needs.
9. To keep them entertained all day long Breyer is back with the ultimate gift set. Ever child's fantasy comes to life with a set that involves their deluxe wooden barn, the truck with two horse trailers and completed with horse and character figurines.  The Limited-Edition Silver Cross Sweet PeaDolls Pram is the most adorable gift for little princesses who cherish their dolls. Another stunning gift which can be passed down through the generations.
10. Why not bring the thrill of driving to life with this 'Smartway' Licensed Mercedes G55 n12v Jeep. The vehicle is a single seater inspired by the popular model and can be driven either by using the pedal and wheel or remotely via the parentla control.
11. Gucci has delivered the perfect leather bomber jacket, a must have for any cool kid!
For Her
1. Charlotte Tilbury's new Christmas Calendar is the perfect themed gift to help her count down to the the festivities this year. Enjoy and explore her makeup collection with a variety of her best voted products. This calendar includes her well-received 'magic moisturising cream', her matte revolution in 'pillow talk' and her 'Bedroom Black' Kohl eyeliner.
2. The winter season is all about staying in, getting cosy and lounging by a warm fire. To add to this picturesque view why not get a candle personalised for your friend or relative. At Jo Malone you can have the candle personalised with an engraving. With three different sizes available and a variety of scents such as, Lime Basil & Mandarin, Pomegranate Noir and Pine & Eucalyptus this candle makes the perfect unique gift.
3. This red Wool Coat with self-tie from Gucci is the perfect addition to any winter coat collection.
4. Liberty has partnered with The Langham Hotel restaurant to create a fabulous Festive Afternoon Tea. The indulgent treat features heavenly scones and seasonally themed savouries including roast turkey sandwiches with apricot and marjoram stuffing on cranberry bread, and farmhouse Stilton with port and red onion chutney on walnut bread.
Available from 19 November 2018
5. Sonic editions currently has an archive of images from one of the 20th Century's most recognised publishing groups, Time Life Inc. Gaining access to the world's most noted and famous celebrities, politicians and artists of the day over its 36-year award-winning history. Purchase your photograph, capturing a piece of history.
6. Drink your way through the Christmas season in Style with this Luxe Loop Marble Drinks Trolley from Oliver Bonas. The perfect accessory for the holiday season.
7. These Lavish 18ct Gold plated mini Malachite beaded earrings is inspired by cultural motfis from ancient Rome. These earrings include a stone which was sacred to the Goddess of Rome. All of Missoma's Gemstones are natural and hand cut. There is also a matching ring and necklace to complete the set.
8. For the creative soul why not treat her with to the Naomi Campbell coffee table book.
9. This iconic small velvet shoulder bag from Saint Laurent is the perfect accessory to add to her closet. This Stylish and classy bag will surely wow her. Price £1,430
10. To save the best till last, this stunning gold and Diamond watch from Cartier is endless with class and style. £28,900
For Him
1. This luxurious cashmere scarf includes the iconic Burberry pattern which will add style to any outfit. The perfect gift for any man.
2. Du Rhone is best known for their handmade Swiss chocolate and with 64 pieces of luxury chocolates in this packet it will be the perfect sweet treat.
3. This Chess set with a contemporary twist from Aerinhas will stand out on any coffee table. A gift that will be passed down for years to come.
4. The perfect gift for any man but especially the businessman. This Sentryman Blue rollerball pen from Dunhill is bound to do something simple in a stylish manner.
5. This Highly collectable Macallan was bottled to celebrate the Queens Diamond Jubilee. The perfect gift for a classic man who enjoys a drink.
6. The perfect gift for a 007 enthusiast who likes to enjoy a cigar to celebrate the festive season. This 007 logo engraved cigar cutter from S.T Dupont embodies the classic look.
7. Christmas is not complete without a limited-edition gift. This Jo Malone cologne has a mysteriously smoky resemblance of revered wood with a crisp bergamot and orange undertone. This cologne radiates style and charisma.
8. Every man needs a travel accessory and why not indulge in this large clipper leather duffel bag from Mulberry. Nothing says classic like Mulberry Price.
9. This is a perfect gift for a man with a creative eye. This Leica Monochrome MK2 digital camera will make those memories last even longer.
10. This extravagant gift is bound to make any man happy on Christmas day. This Renaissance Snooker table is from Riley Aristocrat and is even available for personalisation.
If this is of interest to you or a family member this year then contact The Organisers for further information and let us get that Christmas shopping list sorted! Contact The Organisers Managing Director Katie Shapley or a member of her team on on +44(0) 20 7078 7554 or team@theorganisers.com