CLEAN SPACE, CLEAR MIND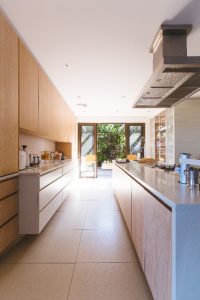 The first signs of Spring are beginning to show from daffodils lining the road to the evenings getting lighter. Now is the perfect time a give your house a 'Spring Clean' and declutter and get going on that list of jobs which piled up over the winter!
The Organisers have provided with you a list of tasks to get you started:
Get all of the equipment you will need ready before you start to avoid setbacks – check if you need a specialist cleaner for wooden floors or marble tops
Wipe down walls and ceilings to fully remove dust
Move all items from shelves to ensure the whole area is cleaned
Make sure you have a ladder to reach every area including top of doors and cupboards
Start at the ceiling, top shelves and work down, vacuuming the floors last
Before starting the clean take down curtains or blind to be dry cleaned and put up once the room is clean
Clear out your freezer through anything past its sell by date, defrost it to keep it in top working order
Thoroughly clean the oven
Clean, dust and varnish any garden furniture ready for many days in the garden
Wash all outdoor cushions, blankets and umbrellas
Remove dirt and moss from patio and decking areas with a Jet Wash
Whilst cleaning it is the ideal time to declutter – sort through unused items and your long neglected wardrobe. Here are our top tips for decluttering:
Go through your papers – go electronic where possible, shred any unneeded paperwork and
Hold up each item in your wardrobe – have you worn in the last year
A simple change over in your wardrobe from winter to summer clothes will help clean up your wardrobe. If you are storing winter clothes keep them in an air tight bag to avoid damages.
Any unworn items? Why not donate these to charity
Sort through your food cupboards and throw any jars or tins past their sell by date
Do you really need that many Tupperware boxes? Only keep those that you have a bottom and a lid for
All of this may seem a little daunting and a big task to start but The Organisers can assist with breathing a new life into your property creating an organised and clean environment. The team will work with you to give our opinion on items which can be recycled, donated or sold and assist with carrying this out whatever your decision. The team will then arrange a team of cleaner to deep clean the property.
Contact Katie Shapley, Managing Director of The Organisers or a member of her team on team@theorganisers.com or 020 7078 7554 to discuss how we can assist you.