CORPORATE CHRISTMAS PARTY PLANNING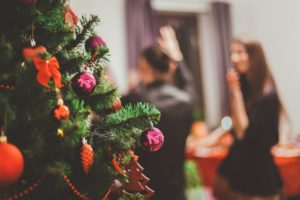 The office Christmas party is always an exciting one and probably one of the most anticipated corporate events of the year.
But, what if you're the one actually planning the party? It can be pretty scary organising something and making sure your Christmas Party lives up to the hype.
Given the high expectations, it is reasonable to question: 'How do you plan the best corporate Christmas Party?'
Here at The Organisers, we suggest considering these elements when planning your office Christmas Party:
Budget
Date
Venue
Food and Drink
Activities
However, if you're still feeling overwhelmed, The Organisers Your Private Office plan a range of Christmas Parties, and can source all of the elements required to make your Christmas Party a night to remember.
Let us help you to deliver your vision and contact The Organisers Managing Director, Katie Shapley, or a member of her team on +44(0) 20 7078 7554 or team@theorganisers.com to discuss your requirement further.