FEBRUARY HALF-TERM ACTIVITIES
Have a look through some of the best activities that London has to offer to keep the kids entertained during the February half-term!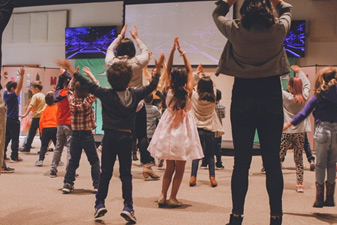 Back by popular demand! The Imagine Children's Festival, returns to Southbank Centre to inspire the next generation and to keep families busy this February half-term.
Why not enrol your child in knight school? At the Tower of London in your child can train to become a knight and defend the Tower from attack!
An activity great for the whole family! At the National Gallery you can get creative as a family. You will have the opportunity to work with artist Bethany Lloyd to experiment with new materials and techniques.
The Victoria and Albert Museum are hosting The Imagination Station and Digital Kids programme, which would be ideal for any child who wants to be a future inventor.
Take your children to see School of Rock at the New London Theatre. Your kids will love this tale of rebellion which turns pupils into rock stars!
For information on any of these activities or to discuss how The Organisers can you're your children's half-term more enjoyable contact The Organisers Managing Director Katie Shapley or a member of her team call on +44 (0)207 078 7554 or email team@theorganisers.com