HALLOWEEN – How to celebrate this spooky season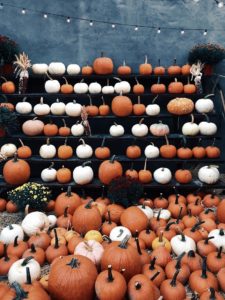 The celebrated holiday that comes around to scare on the 31st October is almost here. Halloween, also known as 'All Hallows' Eve', is observed in a number of countries as the night to remember all the faithfully departed. It includes many well-known traditions to bring people together on one single night.
Halloween is historically celebrated by taking part in many traditions that are said to have originated from Ancient Celtic harvest Festivals. Some believe that Halloween began solely as a Christian Holiday, separate from Ancient festivals like Samhain & Brythonic which is a Gaelic Festival, which is said to have been Christianized by the Early Church. Nowadays, we celebrate Halloween with activities such as, Trick or treating, attending Halloween Costume parties, carving pumpkins, lighting Bonfires, apple bobbing and visiting haunted attractions. Although this is the modern way in which we celebrate this holiday, some Christians historically abstained from meat on All Hallows' Eve and ate certain vegetarian foods instead. A holiday that is often portrayed through Horror films as a scary night with unfortunate events, was once celebrated as a night to remember the lost and the loved family members.
There are a number of ways to celebrate this well-known holiday with your family and friends. Why not personalise the evening? Host an outdoor movie night with specialised outdoor cinema equipment and a movie host for the evening. The organisers can plan everything from the Halloween rented costumes and the cinema equipment, to the themed food made by some of the best caterers and chefs in the business. Alternatively, have a more scary celebration by hosting a costume party with themed entertainers and hosts to take you through a trick or treat journey with your friends.
To have this personalised evening contact The Organisers Managing Director, Katie Shapley, or a member of her team on +44(0) 20 7078 7554 or team@theorganisers.com
Photo by Jon Tyson on Unsplash