HELP! KEEP THE CHILDREN BUSY!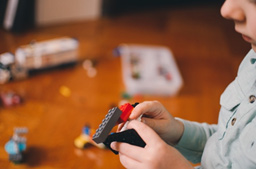 Due to the recent outbreak of COVID-19 you may be planning on self-isolating at home. With the children off school, you may be struggling to think of how to keep the kids entertained.
At The Organisers we've come up with some ideas to keep your children busy:
Exercise, Exercise, Exercise! To keep your children active and away from screens, there are tons of yoga and work out videos online. If your child is getting restless and needs to let off some steam, a calming yoga video might do the trick. Or set up an 'assault course' in the garden and get them to beat their personal best.
Arts and Crafts. Let your children get creative, sit them down with some paint and paper and let their imaginations take over. Mother's day is coming – what can they make?
This could be a great time to teach your children how to cook their favourite dishes. Whether it is cupcakes, pizza's or even a roast- let your child whip up a 5* meal.
Whether your child wants to learn a new language or start learning an instrument, this is a task that can keep your children busy. There are many starter books that can help and there are also online classes which can be more interactive. Try babbel.com to hear and learn.
From educational podcasts to storytelling, there are many podcasts out there for children to listen to. I recommend Brains On! – a wonderful podcast about Science and interesting facts. This is a learning time, let's use it!
Treasure Hunt. Create a treasure hunt around the house and garden and let the children find the hidden chocolate. Or even better, get the children to create a treasure hunt and you get to eat the hidden snacks!
We hope some of these ideas will help to keep your children busy.
If The Organisers can be of assistance during this time, please do not hesitate to contact Katie Shapley or a member of her team on 020 7078 7554 or email at team@theorganisers.com