LEARN SOMETHING NEW!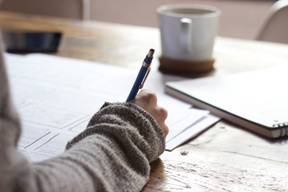 It'll be worth it, we promise.
Here at The Organisers, we're committed to supporting your development. Here are a few steps to keeping yourself stimulated.
Mind map – write down a list of skills, abilities or interests you've wanted to explore but haven't made the time for. Rank them in order of importance.
List the potential activities – Cooking, languages, a musical instrument – the list is endless!
Make a choice – Really explore what you've written – what would be fulfilling for you?
Question – why haven't you done it already? Is it the time? Confidence? Money? Now remember, these are just excuses!
Plan – Make time for your new passion – every week. Start today. This is about you and what you love. Start now.
Declare the end result – Make reachable targets, when do you want to completed your new activity or skill? And how will you celebrate it? Will it be a dinner party where you've hosted and cooked the entire meal?
Whatever the need, The Organisers can help you source the best person to support your passions. An art class, private culinary class or musical lesson. Find out more about The Organisers or contact our Managing Director Katie Shapley team@theorganisers.com or +44 (0)207 078 7554