Let The Organisers help make your Batter Better this year for Pancake day!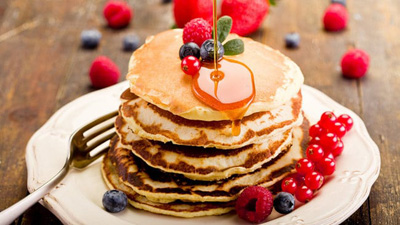 The Organisers Private Chef Michelle has rustled up an easy-to-follow, child-friendly pancake day recipe. Nice and easy to follow.
Pantry list:
One cup of plain flour
One cup of milk
One large egg
Salt
Butter
Fresh lemon juice
Sugar
Toppings of your choice
Method
Fill one cup with flour and put into a bowl. Fill additional cup with milk and pour into the bowl. Crack the egg into the bowl and whisk with flour, milk and egg until achieving a smooth texture. Put a very small amount of butter or oil in a pan, and when it is hot, put some mixture in the pan and move the pan to make a thin pancake. After one minute hold the pan cautiously and throw or toss the pancake in the air to turn it over. Cook the pancake on the other side.
When the pancake is ready, squeeze some lemon juice and put some sugar on it and eat it immediately. If you don't like lemon juice, eat them with jam, lots and lots of chocolate sauce and/ or ice cream. Yummy, delicious!