LOCKDOWN SWEET TREATS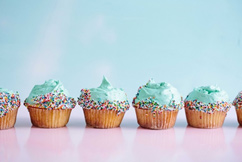 If you are struggling to find activities to do with your children, home baking is always a good idea. The Organisers asked one of our Private Chefs, George, to write a list of goodies that you could make with your children during lock down.
4 Ingredient Banana Bread
Unicorn Cupcakes
Classic Vanilla Butterfly Cupcake
We want to share with you his recipe for his Banana Bread, all you need is 4 easy ingredients:
2 large Bananas (really ripe)
1/2 cup caster sugar
1 cup mayonnaise
2 cups self-raising flour
First, preheat your oven to Gas Mark 4, then line a 23 x 13 cm loaf tin with baking paper. Grab a medium sized bowl and mash the bananas. Mix in the sugar. Add the mayonnaise, flour and a pinch of salt and mix lightly, just until combined. Using a spatula, scrape the mixture into the tin and bake for 45 minutes.
Let cool in the pan for 10 minutes, then turn onto a cooling rack. Enjoy it warm!
If you and your children decide to make George's recipe, please send a photo to team@theorganisers.com – we would love to see your creation! If The Organisers can be of any assistance, please do email a member of our team or call The Organisers on 020 7078 7554.