MONTHLY SPOTLIGHT- APRIL 2020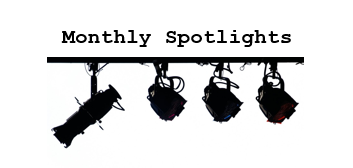 As we are all staying at home as much as possible to keep safe, all of the following events you can enjoy from the comfort of your own home! Each month we shine a spotlight on the best of the best events. Take a look at what The Organisers suggest for April 2020.
Musical
The YouTube account 'The Shows Must Go On' are currently putting up West End Shows for you to enjoy. Every Friday they upload one of the best musicals. Last week it was Jesus Christ Superstar and this week is The Phantom of the Opera. They stay online for 48 hours, so you must be quick- you do not want to miss out
Theatre
Why not write a play or story? Do you have a creative mind and have always wanted to be a play writer? Once you have written your play you can always re-enact it with your family and children. If theatre writing isn't for you, then the BBC is searching for original scripts about self-isolation that they can turn in short films.
Dance
'Strictly Come Dancing' stars Anton du Beke and Oti Mabuse, are teaching people of all ages how to dance. If this is something you or your children may fancy, Oti streams her dances daily on her Instagram, YouTube and Facebook account. Children can join her at 11:30am and adults can join the adult classes at 7:30pm. If you can't leave the house to watch a dance, why not learn to dance yourself?
Sport
There are many athletes who are currently uploading online work outs, including Joe Wicks, who is doing daily work outs for children, becoming the nations PE teacher. Not only is he doing classes for children but has created work outs for the older generation to keep them active. If you planned to go to a sport event this month, don't worry, you can have your own version in your home!
Restaurant
One good thing about being home a lot is that you can spend time cooking things you love.
Are you aiming to improve your culinary prowess or learn the basics? Whatever you aim to achieve, there's plenty of cookbooks to suit every palette, budget and diet and you can also find great recipes online. If you love baking, don't miss out on the simple 4 Ingredient Banana Bread we posted this week!
For more inspiration please contact The Organisers on +44(0)207 078 7554 or email team@theorganisers.com