MONTHLY SPOTLIGHTS – DECEMBER 2018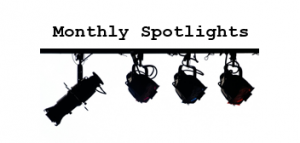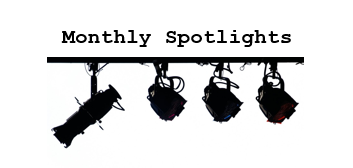 Each month The Organisers shine a spotlight on the best of the best across a range of cultural events, openings and trends!
For more information on any of the below or our bespoke events do not hesitate to contact us on +44(0)207 078 7554 or email team@theorganisers.com
Exhibition
Good Grief, Charlie Brown!
Dates: Until 3rd March
Location: Somerset House, Strand, London, WC2R 1LA
Price: £14
Influential creator Schulz of comic strip Peanuts tackles modern day issues through the eyes of the beloved comic characters, Charlie Brown, Snoopy, Linus and Lucy. The issues explored through the comic strips include hard-hitting topics such as depression, anxiety, misery and alienation.  The exhibition provides a gripping insight into today's societal pressures and daily struggles.

Theatre
The Nutcracker
Dates: 13th December – 30th December
Location: London Coliseum, St Martin's Ln, London WC2N 4ES
Price: from £72
The famous ballet where on a winter's Christmas Eve in Edwardian London, Clara and her Nutcracker doll discover a magical world. Embarking into this mystical place Clara is challenged by the Mouse King and met by a handsome stranger. However, the real journey begins when Cara and Nutcracker venture on a hot air balloon ride across London to the glistening Land of Snow.  The perfect show to get one in the festive spirit.
Restaurant
Padella
Location: 6 Southwark St, London SE1 1TQ
Price: average dish £6.50
Padella is part of the owner's long-awaited dreams to open a pasta bar serving fresh, hand rolled pasta with delightful sauces and fillings inspired by their trips to Italy. If you are a pasta enthusiast, this the place for you to dine at. The menu changes daily, there are numerous plates which are small enough enabling you to try a few. The pasta is prepared in front of you as everyone perches at the L-shaped counter in the chic setting of Padella.
News

UK to experience coldest winter
Winter has arrived, evident from the first flakes of snowing occurring a few nights this week. Across the UK temperatures have dropped and it has been said that this could be set to be the coldest winter. According to betting agent Ladbrokes, odds have even been slashed on this winter being the coldest on record.  The Met Office has issued warning for people to get "weather ready."
Sport
Cycling – UCI Track Cycling World Cup, London
Dates: 14th – 16th December
Location: Lee Valley VeloPark, Queen Elizabeth Olympic Park, London
The cycling event of the year is coming to London! This thriving event will see international cycling heroes, including Olympic and Paralympic champions whiz round the stadium. The three-day event is not to be missed.
Bespoke Events
Bring on the Celebrations!
Dates: Anytime
As Christmas draws close, why not get in the festive spirit and host a Christmas dinner at a spectacular venue, all organised by The Organisers. Enjoy delicious Christmas nibbles and food prepared by some of the best chefs with a wide range of music and entertainment.
For more information on any of the above or our bespoke events call our Managing Director, Katie Shapley, or The Organisers team today on +44 (0) 20 7078 7554 or email us on team@theorganisers.com.