MONTHLY SPOTLIGHTS – NOVEMBER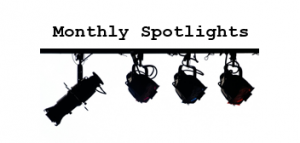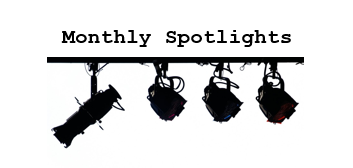 Each month The Organisers shine a spotlight on the best of the best across a range of cultural events, openings and trends!
For more information on any of the below or our bespoke events do not hesitate to contact us on +44(0)207 078 7554 or email team@theorganisers.com
Exhibition
Dream on
Dates: Now – 20th January 2019
Location: V&A Museum of Childhood,Bethnal Green
Price: Free
Experience the mysterious world of the unconscious at Dream on. This exhibition embarks on the idea that toys come to life whilst we are asleep, this is depicted through captivating art installations and surreal works.
Theatre
The Height of the Storm
Dates: 2nd October – 1st December 2018
Location: Wyndhams Theatre, Leicester Square
Price: £15 – £30
The Height of the Storm is a family drama by the renowned Florian Zeller featuring two of the greatest actors Jonathan Pryce and Dame Eileen Atkins. The play explores the deepness of love and loss. Andre was a famous writer, now retired unable to accept that his wife of 50 years Madeleine has died. Or has she?
Restaurant
German Gymnasium
Dates: Now open
Location: Kings Cross
The historic German Gymnasium was known as England's first purpose-built exercise hall built in 1865 funded by London's German population. The space renowned for its importance in the development of British athletics, has now been turned into a modern all-day restaurant. While several of the original features of the gymnasium still exist, diners are invited to embrace the atmosphere and enjoy the Mittel-European cuisine.
News
Apple's new watch – Apple Watch Series 4
The new Apple Watch Series 4 designed with a larger display and smaller bezels has just been announced. Accompanying the screen upgrade, the watches are becoming even more health savvy with new built in health tracking abilities. Most impressively the new device will include a fall detection, calling emergency services or one's emergency contact automatically when a heavy fall is detected.
Sport
F1 Abu Dhabi Grand Prix
Dates: 22nd-25th November 2018
Location: Yas Marina Circuit, Abu Dhabi, UAE
The Formula 1 2018 World Championship will be hosting the final race of the season in Abu Dhabi at Yas Marina Circuit.Taking place on the 22, 23, 24, 25 November. This is the Middle East's biggest international sporting event and the only twilight race on the F1 calendar, which will also host F2 and GP3.
Bespoke Events
Thanksgiving
Dates: Anytime
Why not let The Organisers make Thanksgiving a memorable night for you and the family? The Organisers can arrange a weekend away for you in the British countryside. Enjoy a three course meal accompanied by some great entertainment to make the weekend special.
For more information on any of the above or our bespoke events call our Managing Director, Katie Shapley, or The Organisers team today on +44(0)207 078 7554 or email us on team@theorganisers.com