MONTHLY SPOTLIGHTS – OCTOBER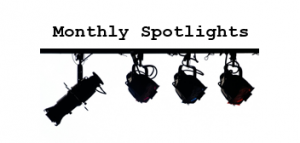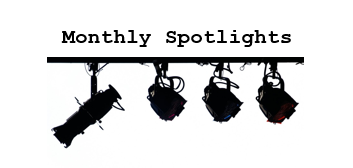 Each month The Organisers shine a spotlight on the best of the best across a range of cultural events, openings and trends!
For more information on any of the below or our bespoke events do not hesitate to contact us on +44(0)207 078 7554 or email team@theorganisers.com
Exhibition
Mantegna & Bellini
Dates: 1st October, 2018 – 27th January, 2019
Location: National Gallery, Trafalgar Square, London, WC2N 5DN
Price: £14-16 Standard Admission.
Artists, Giovanni Bellini and Andrea Mantegna, well known for their great artwork during the Italian renaissance period, are now being presented side by side at the National Gallery. Through different mediums of art such as, drawings, sculptures and paintings both artists were able to portray their depictions of 'The Agony Garden'.
Theatre
I'm Not Running
Dates: 2nd October, 2018 – 31st January, 2019
Location: National Theatre, South Bank, London, SE1 9PX
Price: £36 – £45
David Hare's premiere of his new play includes a strong cast with the likes of Sian Brooke from Doctor Foster, Joshua McGuire and Alex Hassell. In this world premiere of Hare's new play Sian Brooke will take on the role of Pauline Gibson who has spent her life as a doctor when she is re-introduced to her old boyfriend, Jack Gould and she is faced with a difficult decision.
Restaurant
Hicce
Dates: October, 2018 (Exact Date not specified yet)
Location: Kings Cross
Pip Lacey, the former head Chef at Café Murano is now introducing Hicce. This restaurant will be a cosy space and will include an al fresco terrace in the front of the house. As for the food, Lacey and her team of chefs will cook up a menu of British food with a Japanese twist all centred on a wood-fired grill.
News
RumFest
The UK's largest appreciation and celebration of the spirit 'Rum' is back for its 12th Year in October. It all takes place at ILEC Conference Centre in Earls Court and it is all dedicated to rum and its growing popularity. At Rum Fest you can enjoy 400 different samples of Rum, purchase the Rum and have access to limited edition and rare Rums. There will also be some opportunities to learn more about Rum and its cultural background in seminars and workshops. This year's celebration has something additional to offer compared to the festivals before. Before Rum Fest begins there is going to be a London Rum Week which will involve a week-long celebration of Rum in all bars within the Capital.
Sport
Royal Parks Half Marathon
Dates: 14th October 2018
Location: Hyde Park, Rangers Lodge, London, W2 2UH.
Watch 16,000 runners pass through four different iconic London Parks, the Thames and some of London's well-known landmarks. The run consists of 13.1 miles and begins and ends in Hyde Park.
Bespoke Events
To Plan a Scare!
Dates: Anytime
Celebrating Halloween this year with your family and friends? Why not let The Organisers plan a party to scare. Every Halloween party needs themed food, a talented band and maybe even a spooky location to make this Halloween special.
For more information on any of the above or our bespoke events call our Managing Director, Katie Shapley, or The Organisers team today on +44(0)207 078 7554 or email us on team@theorganisers.com