MONTHLY SPOTLIGHTS – APRIL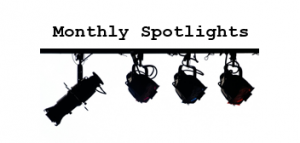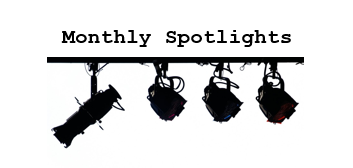 Each month The Organisers shine a spotlight on the best of the best across a range of cultural events, openings and trends!
For more information on any of the below or our bespoke events do not hesitate to contact us on +44(0)207 078 7554 or email team@theorganisers.com
Theatre
The Inheritance
Dates: Wednesday 14th March – Saturday 19th May
Location: Young Vic, London
Stephen Daldry directs this hilarious and profound heart-breaker – a major world premiere in two parts by New York playwright Matthew Lopez. A play about gay life in the post AIDS era staring Vanessa Redgrave and is apparently inspired by EM Forster's 'Howards End'. A story which addresses the social and political repercussions of the AID's epidemic and aims to take us beyond politics and prejudice to explore the beauty of falling in love.
Restaurant
Picasso Menu at Tate Modern L9 Restaurant
Dates: Now – 9th September 2018
Location: Tate Modern, Bankside, London
This lovely restaurant with a great view of the Thames has a new menu to celebrate its new exhibition. The menu is inspired from specific regions and restaurants that Piscasso visited during his lifetime. Jon Atashroom, the Head Chef, has taken elements from the food that inspired Picasso and sustained him throughout his career.
News 
The BBC Television Centre shows off its new look
The BBC Television Centre has been transformed into a new residential and living district. The historical building is now home to luxury penthouses, a Soho House hotel, cinema, Bluebird restaurant and Royal College of Art campus. As a Grade II listed building many of its original features can still be seen from concrete beams to aluminium-framed windows. Many of the residents have started moving into the apartments which were priced from £900,000 to £7million.
Sport
England Women's Football Team
Date: 6th April
Location: Wembley Stadium, HA9 0WS
England women's football team will take on Wales in the World Cup Qualifies for the 2019 tournament. England women are now ranked second in the Fifa world rankings. They have moved up a place to their highest ever position. They are now Europe's top-ranked side behind reigning world champions USA, who stay top, with Olympic champions Germany down a place in third. Phil Neville became the Lionesses' manger recently, after much scrutiny over his appointment.
Bespoke Events
The Royal Wedding
Dates: Saturday 19th May
Location: Windsor Castle
As The Royal Wedding is next month allow The Organisers to plan a day for you and your friends to enjoy at home. From a private chef to serve up the best 'wedding breakfast' to decorating your garden with comfortable furniture and a large screen to watch all of the action on. If you want to party into the night, we are sure the royal couple will be, The Organisers can arrange a band to play a private concert for your guests.
For more information on any of the above or our bespoke events call our Managing Director, Katie Shapley, or The Organisers team today on +44 (0) 20 7078 7554 or email us on team@theorganisers.com.