MONTHLY SPOTLIGHTS – APRIL 2019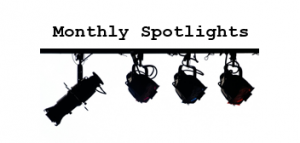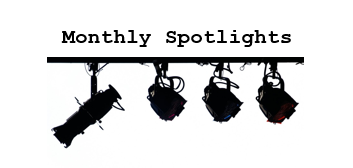 Each month The Organisers shine a spotlight on the best of the best across a range of cultural events, openings and trends!
For more information on any of the below or our bespoke events do not hesitate to contact us on +44(0)207 078 7554or email team@theorganisers.com
Exhibition
Mary Quant
Dates: From 6th April 2019 – 16th February 2020
Location: The V&A (Gallery 40), Cromwell Road, Knightsbridge, London SW7 2RL
Price: £12.00 per person
Discover how Mary Quant became one of the most influential fashion designers during the 1960's. The exhibition includes her thoughts and observations about the industry and what she could see was clearly missing from the London High street all the way to the runway. As you journey through the exhibition you will be inspired by her history and the many photographs of her youth but most of all, you will see the amazing pieces of art that she so skilfully created.
Theatre
9 to 5 the Musical
Dates: From 26th March – 31st August 2019
Location: The Savoy Theatre, Savoy Ct, London WC2R 0ET
Price: From £36.00 – £200.00 per person
Enjoy a night of fun-filled entertainment that's bound to get you off of your seats and dancing all night long. A musical that has been worked on and directed by Dolly Parton herself which has also received four Tony Awards is only available until August so journey 'Two doors down' and book a night of celebration. This musical exemplifies Dolly Parton's talent as a singer, her musical direction and song-writing abilities and is not one to miss.
Restaurant
Allegra
Location: Olympic Park, 20-22 International Way, London E20 1GQ
Opening: April 2019
The former head chef of the much-loved restaurant 'Chiltern Firehouse' is now moving on to new endeavours by opening up his latest venture "Allegra". Opening in April in the highly respected Manhattan Loft gardens is a contemporary European restaurant with the next Wow-Factor!
News
Apple's next big media event 2019
After the controversial backlash from potential partners due to Apple wanting to keep 50% of the subscription revenue from its $10 a month "Netflix for news service", Apple have announced its first event of the year. The event is supposed to be taking place on 25th March 2019 but its expected 'cancellation' still awaits. The major technology company is said to be having a media event without any new technology updates. It looks like the event might be pushed back and that we will not be receiving any information on the new "Air pods", the new "iPad Mini" or even the long awaited "Air Power chargers".
News
Ian McEwan's new novel: Machine like Me

Ian McEwan is known for his highly-successful books that have been adored by many worldwide. Books such as 'On Chesil Beach', 'The Children Act' and 'Atonement' are reasons as to why McEwan was ranked number 19 in The Daily Telegraphs "100 most powerful people in British Culture". This Easter, McEwan brings a new light to his most recent Novel to be published and sold in book stores worldwide on the 18th April. With "Machine like me" McEwan has found a more modern voice and interpretation of the 1980's that is based around love and the introduction of synthetic humans. The reader will be tested and ultimately question what makes something human? And could a machine possibly understand the feelings of the human heart in the way that we do? This is a new and exciting venture into a different site of England during the 1980's and projects the issues and benefits to technology and its forever adapting process. This is a must read for the exploration of artificial intelligence and the effect that is has on the human race, and even more than that, it's written by one of Britain's most brilliant and highly-respected writers.
Sport
The Grand National
Dates: From 4th – 6th April 2019
Location: Aintree Racecourse, Ormskirk Rd, Liverpool L9 5AS
Price: From £25.00 – £100.00 per person
The yearly event that never goes unmissed is almost approaching once again. Tune in to see who will reign champion on this year's steeplechase. The Aintree Racecourse will host over 150,000 racegoers across the 3 days that the Grand National takes place. It is estimated from past global views and analytics that this year's racing event will be watched by over 600 million people worldwide. The Grand National event will consist of 21 races to be run with five favourites to win but don't be fooled by the odds, any racers could be in it to win this year.
Event
Changing the Guard at Buckingham Palace
Dates: From 1st April – 28th April 2019
Location: Buckingham Palace, Westminster, London SW1A 1AA
Price: Free
Watch the new guard exchange duty with the old guard at Buckingham Palace this Easter. This patriotic ceremony is free to watch and usually very popular to the public, so be sure to arrive early to get your front row view at this traditional ceremony. The event is known as "The Queen's Guard" and involves the members of the Queen's soldiers on active duty. So go along to witness a day of traditional red tunics and Buckingham Palace in its natural surroundings.
Bespoke Events
Celebrate this Easter with a more personalised touch…..
Dates: Anytime
If you desire a family-fun Easter this year then why not celebrate the holiday with your very own personalised Easter Egg Hunt. The Organisers can also arrange a fully catered event created by some of our best and well known chefs, as well as a band and entertainment for all of your friends and family to enjoy. Celebrate this Easter like no other and let The Organisers make it an eggstravaganza!
For more information on any of the above or our bespoke events call our Managing Director, Katie Shapley, or The Organisers team today on +44 (0) 20 7078 7554 or email us on team@theorganisers.com.