MONTHLY SPOTLIGHTS – AUGUST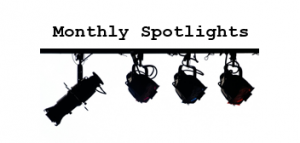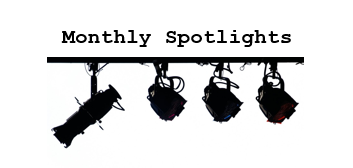 Each month The Organisers shine a spotlight on the best of the best across a range of cultural events, openings and trends!
For more information on any of the below or our bespoke events do not hesitate to contact us on +44(0)207 078 7554or email team@theorganisers.com
Exhibition
Michael Jackson on the Wall
Dates: Until 21st October 2018
Location: National Portrait Gallery, St Martin's Place, London, WC2H 0HE
Celebrate Michael Jackson's rise to fame and the influence this pop sensation had on some of the leading names in contemporary art. Curated by Dr Nicholas Cullinan, the exhibition will open to coincide with what would have been Michael Jackson's 60th birthday.
Theatre
Swan Lake
Dates: from 22nd August 2018
Location: St Martin's Lane, London, WC2N 4ES
Don't miss the majesty of Russian classical ballet with some of the world's finest ballet stars, magnificent scenery, lavish costumes and the Orchestra of English National Opera. Swan Lake tells the immortal love story of a princess turned into a swan by an evil sorcerer.
Restaurant
Farzi Café
Dates: Opens August 2018
Location: 8 Haymarket, SW1Y 4HT
A new modern Indian bistro serving experimental and creative Indian dishes with molecular gastronomy, state-of-the-art equipment and even food theatre.
News
Apple has become the world's first public company to be worth $1 trillion (£767bn)
The iPhone maker's market value reached the figure in New York this month and its shares closed at a new record high of $207.39. Apple beat Silicon Valley rivals such as Amazon and Microsoft to become the first to hit the $1 trillion valuation. Apple is now worth more than the economies of most of the world's nations, including Turkey and Switzerland.
Sport
Cricket – England v India Test series starts at Edgbaston
Dates: 1st August to 5th August
Location: Edgbaston Stadium, Edgbaston Rd, Birmingham B5 7QU
Any Test match between England and India is a huge occasion and never will it be more so than when the two giants meet over five days at Edgbaston next summer. With massive support assured for both sides, a great atmosphere is guaranteed for the latest instalment of the countries' rivalry. And the stakes will be sky-high.
Bespoke Events
The Last Night of Prom
Dates: Anytime
With Prom becoming a more popular event in Britain, allow the celebrations to go on with a custom made event for you and all your friends. Let The Organisers create your own social event within the theme of prom where we can provide fun cocktails, a suitable venue and a live band or DJ to create a spectacular event that you and all of your friends will never forget!
For more information on any of the above or our bespoke events call our Managing Director, Katie Shapley, or The Organisers team today on +44 (0) 20 7078 7554 or email us on team@theorganisers.com.