MONTHLY SPOTLIGHTS – FEBRUARY 2020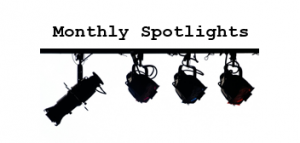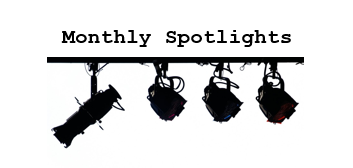 Each month The Organisers shine a spotlight on the best of the best across a range of cultural events, openings and trends!
For more information on any of the below or our bespoke events do not hesitate to contact us on +44(0)207 078 7554 or email team@theorganisers.com
Exhibition
Tutankhamun: Treasures of the Golden Pharaoh at the Saatchi Gallery
Dates: Until May 3rd 2020.
Location: The Saatchi Gallery
Price: Adult £26, Concession £23.50, Children £18
This exhibition commemorates the 100th anniversary of the discovery of Tutankhamun's tomb. Visit the exhibition and learn the fascinating story of how the British explorer discovered the ancient Egyptian tomb of one of the most famous pharaohs in history. Includes 150 artefacts, with 60 items being shown outside Egypt for the very first time. This will be the last opportunity to experience the mystery of Tutankhamun before his priceless objects return to Egypt forever.
Theatre
Cirque Du Soleil- Luzia
Location: Royal Albert Hall London
Dates: Until March 1st 2020
Price range: from £30
February is the last chance for you to visit Cirque Du Soleil. Since 1984, Cirque de Soleil has been the most famous theatrical production company in the world. You will see acrobatics with music and dancing, alongside tricks and flips that will leave you spellbound. Get tickets today and discover the highly creative and artistic performances and let your imagination take over.
Restaurant
Silo
Location: The White Guilding, Queen's Yard, Hackney Wick, London E9 5EN.
Price range: £££
Doug McMaster's zero waste project, moves into London from Brighton with sky-high expectations. It is initiative and continually changing with the times. This eatery will be very different to any dining experience you have had before. With a range of vegetarian, vegan and gluten free options, this restaurant would be a great place to visit with friends and family.
Sport Events
Ladbrokes World Darts Championship
Date: 1st & 2nd February 2020
Location: Milton Keynes Arena
Price: from £43
Only a few sporting events can match watching the thrills and nerve-racking tension of watching this sacred pub game being played by the world's best throwers. The World Darts Championship mean serious business, as reflected in the huge crowds who turn out to witness this terrific tournament every year. Make sure to get your hands on a pair of these tickets, as this is an event you don't want to miss out on!
Music Events
The Brit Awards
Date: 18 Feb 2020
Location: The O2 Arena.
Price: from £122
Attend the 2020 Brit Awards to celebrate the music of the past year. With some amazing nominees for 2020, it will be hard to predict who will take home the coveted awards. Being one of the most prestigious music award ceremonies, you will experience live performances from stars including Billie Eilish and Harry Styles. The best part of it all is that you get to view the whole award ceremony amongst an array of celebrities.
For more information on any of the above please do not hesitate to contact us on or email team@theorganisers.com