MONTHLY SPOTLIGHTS – JULY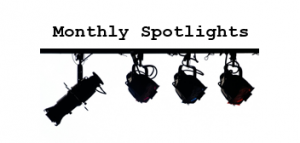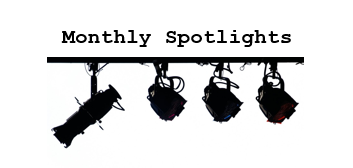 Each month The Organisers shine a spotlight on the best of the best across a range of cultural events, openings and trends!
For more information on any of the below or our bespoke events do not hesitate to contact us on +44(0)207 078 7554 or email team@theorganisers.com
Exhibition
Life in the Dark
Dates: 13th July to 31st December
Location: Natural History Museum, Cromwell Rd, Kensington, London SW7 5BD
Be transported to the depths of the oceans and found out what goes on there from deep sea fish to moles, moths and crocodiles. Explore the shadows of the vast oceans.
Theatre
The Importance of Being Earnest  
Dates: 20th July to 20th October   
Location: Vaudeville Theatre, Charing Cross, 404 Strand, WC2R 0NH
Still known to be one of the funniest plays in English, Oscar Wilde's much loved masterpiece will be showcasing love, logic and language.
Restaurant
Endo at Rotunda
Dates: Opens July 2018
Location: White City House Television Centre, 101 Wood Lane, London, W12 7FR
There are many exciting new restaurants opening at the former BBC TV Centre in West London one of which is the small (15 cover) sushi restaurant. The high end sushi spot is being opened by former executive sushi chef at Zuma, Endo Kazutoshi who is also the director of Ichibuns. Expect amazing high end sushi and boasting rights when you manage to get yourself a table.
News

It's Coming Home – World Cup 2018
For the first time in 28 years England have reached the World Cup Semi Finals! Football fever has definitely hit England with fans across the country tuning into the games. Will Kane lead the team to victory? Fingers crossed!
Sport

Women's Hockey World Cup
Dates: 25th July to 5th August
Location: Queen Elizabeth Olympic Park, London E20 3AD
England Hockey will be hosting the prestigious event where the 16 top nations will battle it out for gold. All matches will be played at the Lee Valley Hockey centre which was originally built for the 2012 Olympics where Great Britain won the bronze medal. Can they go all the way in this year's world cup and win gold?
Bespoke Events

Summer Movie Nights
Dates: Anytime
The Great British Summer, there is nothing like it! Get out and enjoy the warm weather with a bespoke summer movie night arranged by The Organisers. Let us create your own experience outside, to snuggle up and watch classic films. With an usher on hand to provide fresh popcorn and cocktails this will surely make it a spectacular evening!
For more information on any of the above or our bespoke events call our Managing Director, Katie Shapley, or The Organisers team today on +44 (0) 20 7078 7554 or email us on team@theorganisers.com.