MONTHLY SPOTLIGHTS – SEPTEMBER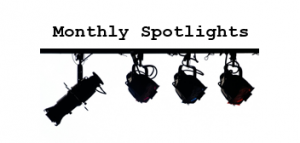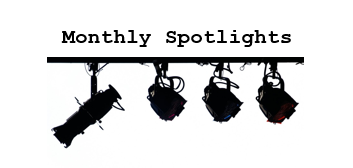 Each month The Organisers shine a spotlight on the best of the best across a range of cultural events, openings and trends!
For more information on any of the below or our bespoke events do not hesitate to contact us on +44(0)207 078 7554 or email team@theorganisers.com
Exhibition
Ave Maria : Passion, Power & Politics at V&A
Dates: 30th September, 2018 – 25th February, 2019
Location: Cromwell Rd, Knightsbridge, London SW7 2RL
Price: £19
The Royal Opera House and the V&A have joined together to create an inspiring exhibition all about Opera. By using mixed media the show should bring a whole new audience to the art of Opera through video, music and visual art.
Theatre
Antony & Cleopatra
Dates: September 18th, 2018 – January 19th, 2019
Location: National Theatre, South Bank, London, SE1 9PX
Price: £15 – £68
Ralph Fiennes and Sophie Okonedo play the star cross'd older lovers in Shakespeare's great historical tragedy.
Restaurant
Farmer J
Dates: September 3rd, 2018
Location: 24-32 King William Street, London EC4R 9AT
If you love a good health food fad then Farmer J's healthy and wholesome grub is right for you. A new restaurant with an expanded menu that's as nutritious as it is on trend right now.
News
Apple's new iPhone models
The New apple iPhone models could be announced in September and news reports discuss what to expect to see in the new model based off of the latest tech trends. Apple this year will reportedly release three brand new iPhone models. In September it is predicted that Apple will introduce a 6.5-inch "iPhone X Plus." Apple will introduce a 6.1-inch iPhone with an almost-edgeless LCD display. There will of course be a second-gen version of last year's iPhone X.
Sport
Golf – Ryder Cup, Le Golf National, Paris
Dates: 28th – 30th September 2018
Location: 2 Avenue du Golf, 78280 Guyancourt, France
Justin Rose will lead Europe's bid to regain the Ryder Cup at Le Golf National, Paris. The conclusion of the US PGA Championship brought an end to automatic qualification for the United States Ryder Cup team. We are anticipating some big names in need of a wildcard for Golf National.
Bespoke Events
Bring on the Celebrations!
Dates: Anytime
So you've just had you're A Level results and you've been accepted to the University of your choice. Why not celebrate your achievements with your family and friends whilst dining at a gorgeous venue which The Organisers can provide. Alongside this, enjoy catered food by some of the best chefs in the business with a wide range of live music and entertainment.
For more information on any of the above or our bespoke events call our Managing Director, Katie Shapley, or The Organisers team today on +44 (0) 20 7078 7554 or email us on team@theorganisers.com.