MOVE MANAGEMENT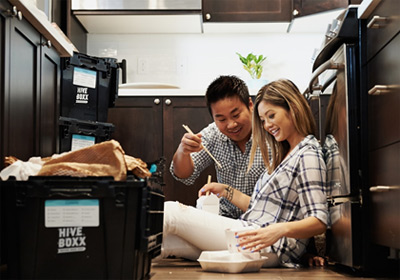 The Organisers take the pressure and worry out of moving home…
The Organisers MD Katie Shapley states: 'Our team can manage your entire move from start to finish ensuring that your experience is as stress free as possible.'
Moving home can be burdened with strains and obstacles and can end up being extremely stressful. A portfolio of properties and relocating can compound the worry and strain.
The Organisers are experts in sourcing properties worldwide and we can present our clients with carefully selected properties. We manage all the negotiations, paperwork and will even manage the sale of your old home.
Alongside gaining and comparing quotes from removal companies, we manage the removal team on the day to ensure that your belongings are packed correctly using specialist wine cases or art crates if necessary. Ensuring we have suspended parking bays aiding smooth loading and unloading and we organise storage space when required.
Meter readings at both addresses are noted and utility accounts are transferred to ensure a seamless service. We arrange for parking permits to be purchased for your new address and council tax accounts to be set up. AV and IT specialists are on hand to ensure that your home technology is dismantled and set up in your new property exactly as you left it – all in perfect working order.
The Organisers can inventorise every piece of furniture and box when it leaves a property and arrives at the other end. It is this level of details that puts our client's minds at rest and lets them relax in the knowledge that we treat every move as if it were our own.
We ensure that your new home is sparkling clean and art and curtains are hung according to your instructions. We unpack every item and arrange every piece of furniture so that the house is warm & welcoming.
The Organisers can ensure that your move is a dream and not a nightmare.
Click on Relocation to see how The Organisers manage our clients' home removals, or click on the Contact Us button and discover how The Organisers can help you.