MOVING TO LONDON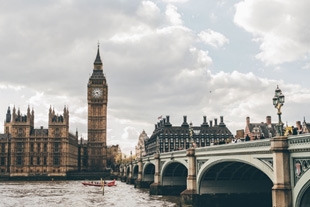 London's a great place to be. At The organisers our Property and Relocation experts have collated their Top Tips to help you organise your move
Accommodation – The property market moves at the speed of light! If you're unable to search from within the city, use trusted accommodation search engines such as : Zoopla, RightMove and Find a Property. Remember to balance transport costs with rental prices
Explore the city – London is plentiful with culture, history and fantastic architecture. Make sure you get out and about as much as possible – the city never sleeps! Use com to find the best places for entertainment and what's on.
Meet people – London is bursting with social events. Join an evening class, a gym or start building your network at work. It may be daunting at first but Londoners are friendly, we promise!
Set up a bank account – You shouldn't wait too long to set up your bank account. You'll be expected to provide paperwork with exact requirements. Typical requests are for: Passport/ ID card and proof of address
Get a UK mobile number – The UK is famously known for its great range of network providers hosted by four major providers: EE, 02-UK, Vodafone and Three. Each offering various sim-only plans, contracts or Pay As You Go options. Be sure to do your own research to secure the nest deals and packages – make sure you enquire about international roaming options!
Learn the lingo – London is very proud to be one of the most multi-cultural cities in the world. However, there are few things the British are very conscientious of: It is considered very rude to 'jump a queue' – even when it is very busy, there is an understanding that you are served in order of arrival – always take your turn.
Transport for London – Hectic but one of the most efficient systems in the world. London is serviced by five main airports plus the EuroStar service. Information about Heathrow, Gatwick, Luton, London and Stanstead airports can be found on their own websites.

For travelling within London, whether by bicycle, bus, train or underground train your indispensable guide is the Transport for London website, where you can also find out about the Oyster Card. You can no longer pay by cash on London buses!
Understand the currency –
Tipping – Where service charge is not included, between 10-15% is considered the average.
Learn to love the weather – UK weather will continue to be the source of every conversation starter. No, it doesn't rain every day, but it certainly does feel like it! Although when Londoners are graced with glorious weather, we'll be filling beer gardens, roof top bars and outdoor public spaces will be flooded with happy people!
We also offer other services to help you get your house in order for the summer. This can include anything from an overall end of tenancy cleaning of the house by a fully vetted supplier, a housekeeper to help you get your house in order and maybe even create your grocery list for the week and keep your cupboards fully stocked.
Whatever the need, our HomeMakers can fix it. Find out more about The Organisers HomeMaker® service here or contact our Managing Director Katie Shapley on homemaker@theorganisers.com or +44 (0)207 078 7554