NATIONAL ORGANISING WEEK: MAKING MAXIMUM USE OF YOUR SPACE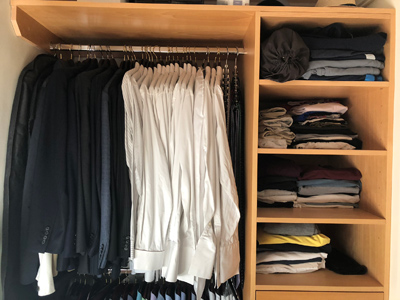 Organising seems to be the 'it' word. From Gok Wan to Cosmo concerning themselves with how to turn your living space from Den to Zen. The Organisers® Award Winning Homemaker Service is here to give you the helping hand you need!
Here are some golden rules on how to buy the appropriate storage:
Don't consider any storage options until you've had a go at decluttering! This way you priorities things that you both need and love.
Store items where you will use them –This will make things easy to find and keep them neat. Consider: Inside drawers, on your wall, under the bed and expandable shelves for your kitchen and any extra space such as the loft.
Label –Keep your storage boxes looking prestige and easy to find!
Now you're ready to organise, Contact The Organisers® HomeMaker® today on +44(0)2070787554 or email homemaker@theorganisers.com.