NEW YEAR, NEW STAFF?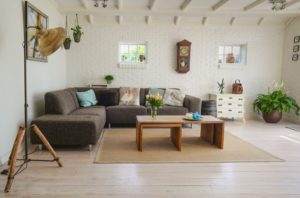 As we start 2020 and the world starts to slow down following the busy festive period, you may be thinking of your staffing needs, may need extra help or may be able to treat yourself to the Housekeeper you have always promised yourself one day! Or you may have recently relocated, taken on a new job or seen an increase in your responsibilities and just need someone part time to help occasionally.
The Organisers Staff & Recruitment team are able to help with all your domestic staffing needs, take the stress out of recruiting and give you and your family more time to yourselves.
Our team of experts will source a selection of qualified and experienced staff for you, conduct first interviews on your behalf, check right to work documents and present you with two to three star candidates for you to review. Once you have made your choice, we will give you peace of mind, negotiate terms and secure the candidate for you.
It could be that new Housekeeper, a Houseman to help with DIY, security, driving and general care of your property or a Part Time Chef or Nanny to assist your busy family. We listen to what you require and make it happen!
Over the years, The Organisers Staff & Recruitment have assisted many families world-wide and we are here to help, advice and make life easier. We can even assist with getting your staff DBS checked, trained, get their contracts drawn up and help with payroll. If we can't assist…we will know someone who can!
Either way, if you find there are not enough hours in your day and that you need a helping hand, do not hesitate to contact us. Contact The Managing Director Katie Shapley or a member of The Organisers Staff & Recruitment team on +44 (0) 20 7078 7554 or staff@theorganisers.com to discuss options further. Happy New Year!