PLANNING FOR THE EASTER PERIOD – HIRING TEMPORARY STAFF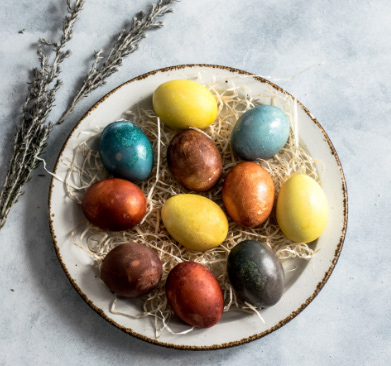 It's never too early to plan ahead for a busy festive period such as Easter and with that in mind, would it be useful to have extra temporary help whilst the children are off school and you have visitors and/or guests? Maybe you would like an extra pair of hands for household tasks such as extra laundry or a couple of hour's assistance each day to help with the children? Or maybe you would like to book a Chef for a few days to treat the family to an Easter lunch extravaganza?
The Staff & Recruitment team at The Organisers are experts at listening to individual client needs and seeking the best temporary as well as permanent staffing solutions. We take the time to really understand why you need to recruit and what exactly you are seeking in term of skills, experience and personality.
Over the years we have excelled at hearing what our clients have to say and keeping them 'in the picture' during the hiring process. If the hours and days you require someone are tricky we will be open with you and tell you what areas of the search we are struggling with and share ideas for a work around or suggest sensible alternatives. Good lines of communication between the team and our clients has proved invaluable in the past and we continue to enjoy fantastic relationships with our client base.
Whatever your need, the team at The Organisers will let you know if your requirement is realistic, how much it will cost you and will walk you through the hiring process which can be daunting if you have not done it before.
Don't leave it too late! Planning ahead can pay dividends so please do get in touch with a member of The Organisers Staff & Recruitment team or The Organisers Managing Director Katie Shapley on +44 (0) 20 7078 7554, or email staff@theorganisers.com to discuss options further and how we can be of assistance.