ROYAL ASCOT – A spectacular heritage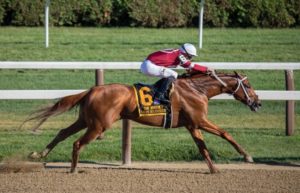 Potentially the most remarkable and memorable occasion in the sporting calendar, Royal Ascot, is almost here. From the 19th to 23rd June the Royal Meeting will not only deliver world-class horse racing but also high fashion, pageantry and Fine Dining. The week-long event starts with the arrival of Royal Procession and then the racing commences and promises to be an action packed few days!
Royal Ascot is famous for its fashion and elegance which is upheld by its dress code. This ask guests to respect the fact that this is a major fashion event in its own right as well as a horse racing event. Each enclosure has its own dress code therefore this may dictate which type of ticket you wish to purchase. The Royal Enclosure is the most strict area with dresses and skirts having to fall just above the knee, tops/stressed having straps of one inch or more, trouser suits much be of matching material and colour are some of the few restrictions. Queen Anne Enclosure requires ladies to wear a hat, headpiece or fascinator at all times and gentlemen are asked to wear a tie at all times.  Guests are reminded that the Village Enclosure is outdoors therefore shoes and hats should be appropriate.
There are a number of ways to enhance your day from arriving in a helicopter to having a private gazebo for watching the action. In regard to Hospitality options there are plenty to choose from. The Lawn Club offers an informal dining area with a three course buffet and afternoon tea. Royal Ascot Loges provide the perfect private base to view the racing, access the Winners Enclosure and delicious food. Alternatively, take a more relaxed approach to the day and decide when you get peckish to try one of the many restaurants located in each enclosure.
Let The Organisers plan your day from finding the perfect outfit, sourcing your tickets to getting you to and from the racecourse in style. Contact The Organisers Managing Director, Katie Shapley, or a member of her team on +44(0) 20 7078 7554 or team@theorganisers.com.