ROYAL ASCOT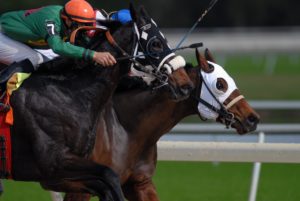 The event of the season is shortly commencing so get your colourful and feathered hats out of the closet and get ready for the races to begin. This annual event is not one to miss so make an exciting occasion unforgettable with fine dining offered at the event, the best creation of cocktails that the bars have to offer and the best seats and tickets available for the event.
The Royal Ascot racecourse has been hosting racing events such as this one since 1711 and it was originally founded by Queen Anne. The annual event is always attended by Elizabeth II and other members of the British Royal Family. The royal family members and The Prince of Wales arrive each day in a horse-drawn carriage which is why it has become such a memorable and major event in the British Social Calendar throughout the years.
This year's event will take place from the 18th onto the 22nd of June 2019 showcasing the world's finest racehorses. With gates opening at 10:30 and with 3 separate race times throughout the day why not soak up the sun, dress in your finest attire and dine in style whilst watching this much-loved event.
For information on ticket options or to discuss how The Organisers can make this a truly stylish and unforgettable Royal Ascot contact The Organisers Managing Director Katie Shapley or a member of her team call on +44 (0)207 078 7554 or email team@theorganisers.com
*Photo by Jeff Griffith on Unsplash