THE ORGANISERS HELPING YOU LAND YOUR DREAM JOB!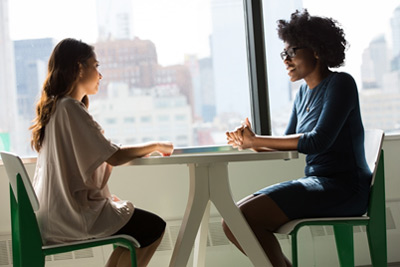 The Organisers Staff and Recruitment offer a specialised recruitment service. We absolutely love when our candidates shine through their interviews and land their dream jobs. Here are our expert tips for you!
Practice and Prepare – Practice makes perfect! Practice Interviews. You can rehearse for an interviewat home by yourself or with a friend or family member. There are simple ways to practice including using flash cards, dressing in interview clothes to practice, and recording yourself interviewing then playing it back to see how you did
Dress to impress – Dressing for the part helps to put you in a professional frame of mind and boosts confidence.
Smile – Smile to ensure that the interviewer hears the enthusiasm in your voice from the start. To covey energy and confidence take the call standing up. At the very least make sure that you're sat upright at a table.
Follow up – Communicate your enthusiasm for the job by restating your interest in the job and your conviction that you are the right fit for the position. Send your follow-upthank you email within 24 hours. Start with the name of the person who interviewed you.
If you wish to be considered to join our exclusive staff database, please email your CV to staff@theorganisers.com.