Top Tips from our housekeepers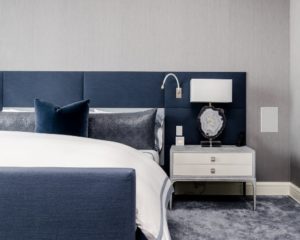 The Organisers Staff & Recruitment team have a number of highly skilled housekeepers who are specialised in looking after the finest houses. They have passed on their top tips to keep your house hold in tip top condition.
Surfaces
It is essential to know what type of cleaning products to use on different surfaces. For specialist surfaces such as marble or granite specific cleaning products should be used. By using the wrong product the material can break down and become damaged over time which is not the desired effect when you have invested in making your home looking perfect. The same rule can apply to different materials through the house such as any brass taps or exposed piping need to be cleaned regularly with specific brass cleaner to ensure it does not become water marked.
Materials
Always check clothing labels before putting in the washing machine. You don't want to pull out your favourite cashmere jumper to find it has shrunk to the size of a doll. Many items require a low temperature wash or are dry clean only. Top quality washing machines now offer settings for hand washing specialist materials however for those extra special garments our Housekeepers would always advise taking the time to wash by hand. It is always worth making the effort to create a good relationship with your local Dry Cleaner as there are likely to be occasions when you decide to wear a dress for an event but don't realise until that morning it needs a dry clean.
Bedding
It's always more inviting to climb into a made bed and our housekeepers have a couple of tricks to make your beds look hotel standard. When putting your duvet sheet on if there are buttons to do up, put the buttons inside the holes so they are not showing. Place your pillows with the pillow case openings facing inwards. If you find your sheets are wrinkled by the time they are on the bed, plug your iron in close to the bed, turn it to its lowest setting and gentle iron out the creases, your guests will be most impressed.
If you are reading this and thinking that there is no possibility that you will have time to look after your home to this standard The Organisers Staff & Recruitment team would be delighted to assist you with finding the perfect Housekeeper to fit into your daily routine and keep your property sparkling. Contact The Organisers Managing Director, Katie Shapley, or a member of her team on +44(0) 20 7078 7554 or team@theorganisers.com.