WIMBLEDON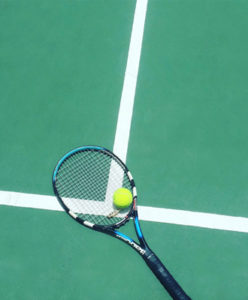 Eat your way through copious amounts of strawberries and cream this July whilst watching the highly-anticipated tennis event of the year! Experience an array of activities to keep you entertained throughout the day such as the opening of the museum that invites you to get up close and personal to the championship trophies, to feel the historic changes in fabric throughout tennis fashions dating all the way back from the Victorian period and to test your skills on the Batak wall.
Enjoy the array of cuisines offered at this year's event at the various food stalls scattered around the grounds. However, if you're looking for a dining experience that is catered to your needs and dietary requirements, or if you're just looking for something that gives the event a more personal touch, then why not reserve your very own spot on the picnic grounds or reserve a table at the Wingfield restaurant for some fine dining food.
This year's event will take place from the 1st onto the 14th of July 2019. So toast to an annual event that showcases the world's finest tennis players. Wimbledon promises to keep you entertained with the 5 main tennis matches taking place throughout the day, the junior tennis matches and the many gorgeous flower displays perfect for a memorable and stylish photo opportunity.
For more information on ticket options or to discuss how The Organisers can make this a truly unforgettable day at Wimbledon then contact The Organisers Managing Director Katie Shapley or a member of her team call on +44 (0)207 078 7554 or email team@theorganisers.com
*Photo by Guilherme Maggieri on Unsplash